Upholstery Cleaning Service
Deep Steam Sanitizing Cleaning
Upholstery Cleaning
Steam Sanitizing Cleaning
CALL HAWAII'S TRUSTED UPHOLSTERY CLEANING SERVICE TODAY
Expert Upholstery Cleaners
Clean Carpet Rx's Staff is committed to providing you with our unique Deep Steam Sanitizing Upholstery Cleaning Service. We have IICRC certified upholstery & furniture cleaning professionals here to answer all of you question about your sectional sofa, couch, love-seat, etc, cleaning service.
Deep Steam Cleaning
Our professionals use the upholstery cleaning industry's newest and most advanced furniture cleaning equipment. They are capable of producing 300ºF Sanitizing Steam at up to 500psi, not only does it clean your furniture it also sanitize it without the use of harsh chemicals.
Affordable Flat Rate Pricing
We have low flat rate pricing on Upholstery Cleaning. Most, if not all companies use small Upholstery Cleaning Machines to "clean" your furniture. Clean Carpet Rx uses our same Deep Steam Sanitizing Extractors for our Upholstery Cleaning Service. This guarantees our service not only to be the best, but the healthiest upholstery cleaning service.
Green Products
The large investment we made in cutting edge Steam Sanitizing Equipment allows our staff  to us use certified green cleaning products with superior results/  This unique combination leaves your home free of artificial chemical byproducts, & healthier furniture for your family.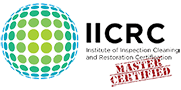 (808) 388-8778
Our Cleaning Professionals
Our knowledgeable customer service professionals are available by phone 24/7 to answer any carpet or upholstery cleaning questions. They can also provide you with a price guaranteed, no obligation quote for All-inclusive Carpet Cleaning Service.
Office Hours
| Days | Hours |
| --- | --- |
| Week Days | 8:00AM - 7:00PM |
| Weekends | 8:00AM - 7:00PM |
Address: Honolulu, HI 96826